To all our beloved

Animals who have crossed over
YOU WILL BE MISSED!!
Our Beloved "COWBOY"


YOU WILL BE MISSED!!

~~~~~~~~~~~~~~~~~~~~~~~~~~~~~~~~~~~~~

Cowboy was found in a back yard with two other perfectly fine horses. The owner gave him to us and we brought him home.He had Liver & Kidney desease and only lived with us for three months. He was the center of attention for anyone who came over. He had come from a southern AZ ranch and did serve his masters well and did not deserve to end his life as he would have if the owner had not given him to us. He died happy here at XS RANCH.
LOVED by all and he will be missed.
---
GONE BUT NOT FORGOTTEN!!!
---
R.I.P. COWBOY
---
1983 - 2001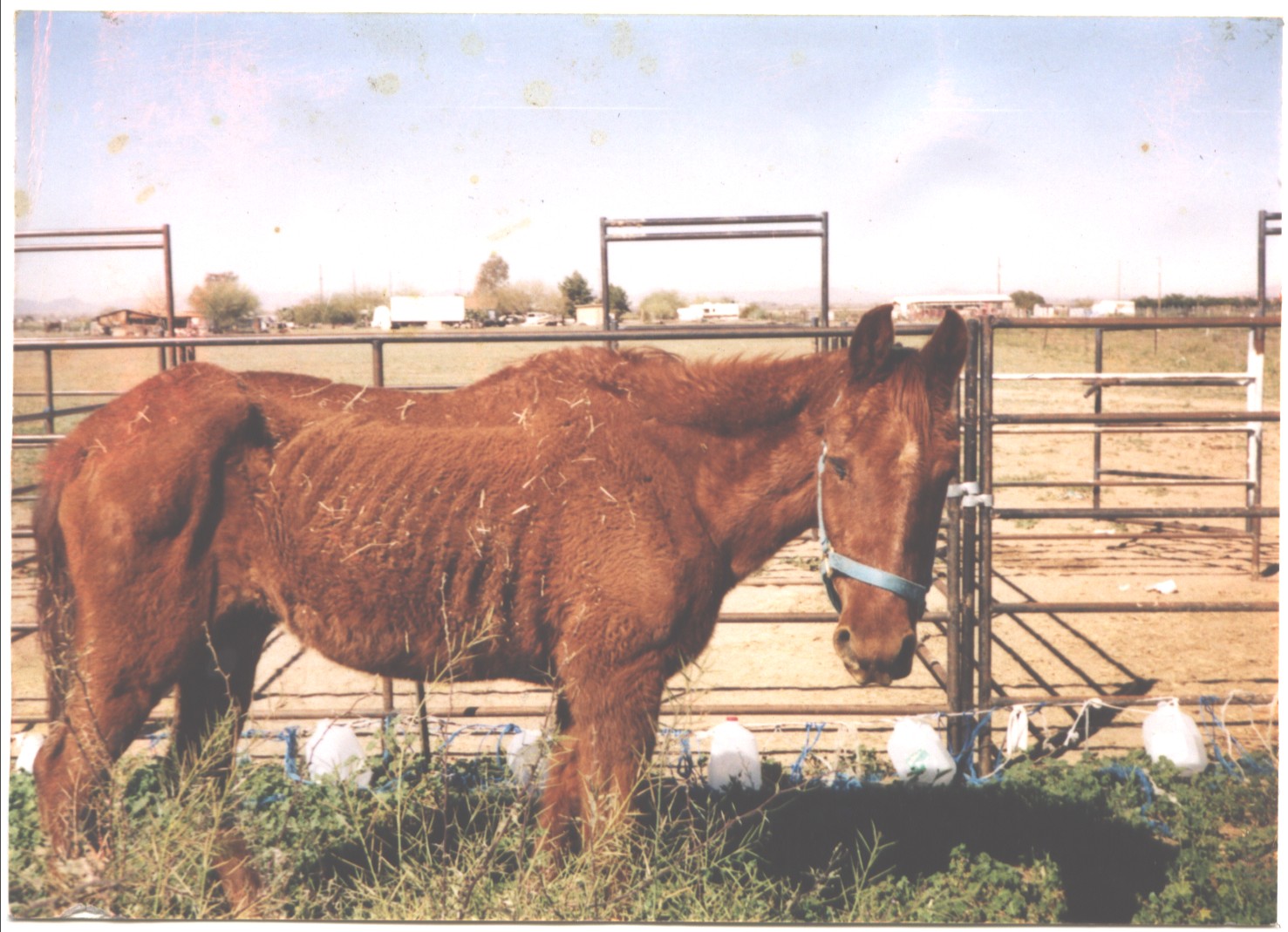 Echo & Dianne in Benson lost their beloved "Charity". She will be missed !!